 ADVANCED EDUCATION CLASSES
Thursday, October 22, 2020
The Renaissance Hotel - Palm Springs, CA
Get Your All Day Access Pass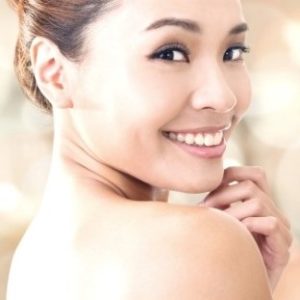 by Susanne Schmaling & Terri Wojak
Maximize your earning potential with this workshop that will take your career to the next level! Advanced esthetic techniques including photodynamic therapy, custom peels, and product formulations.
Time   
 Products, Formulations & Ingredients
 1:00 pm –  3:00 pm
 Light Treatments including Photodynamic Therapy
 3:15 pm –  5:00 pm
  Advanced Custom Chemical Peels
Presented by  Susanne Schmaling and Terri Wojak
Requirement  Must have a professional license
Reward  PDT/Chemical Peel certificate   (Must complete sections II and III)
Join Susanne and Terri for this exclusive workshop only available at the Skin Games 2020, sponsored by Esthetics Council and Aesthetics Exposed Education. You will walk away with the ability to increase your earning potential with certifications for Photo Dynamic Therapy and Advanced Chemical Peels.
About: Maximize your earning potential with this workshop that will take your career to the next level! Understanding ingredients used in products and treatments is the basis for obtaining optimal results for your clients. Gain the confidence you need when choosing products by learning the latest trends in ingredients including CBD, mushroom, stem cells, peptides, and growth factors. Learn how to deconstruct a product label to offer personalized product guidance for your clients.
Workshop includes:
Hands-on deconstructing product labels
Includes product to take home
Live demo of an advanced peel
Live demo of photo-dynamic therapy
What you should bring:
A notebook, pen, and highlighter
Workshop overview:
Getting through the skin barrier
Active ingredients and their functions
Trending ingredients
Chemical peels
Theory on AHA, BHA, TCA, Jessner's
Theory and demo on Photodynamic therapy
Terri Bio
Terri Wojak is a highly sought-after professional with over 20 years of experience in the aesthetic industry. Terri is the Education Director of GlycoAla and runs her own education company, Aesthetics Exposed Education. She is a respected authority on skin care in a medical setting, education, and business development on multiple levels. Wojak has built 50 individual courses based on skin care in a medical setting. More than 100 articles by Wojak have appeared in a multitude of industry magazines and she has published two books, "Aesthetics Exposed: Mastering Skin Care in a Medical Setting & Beyond" in May 2014 and "Mastering Medical Esthetics" debuted in 2009. Terri has trained over 5000 estheticians and medical professionals on the importance of incorporating skin care into cosmetic medicine, ultimately helping patients and medical providers alike.
Susanne Bio
Accomplished and respected United States based esthetician, Susanne Schmaling, is leading nearly all the hot conversations with regards to skincare and its rapidly changing trends. Her impressive resume features years of hands on technical expertise, including a Certified Laser Technician/Instructor, and a well-earned Master Esthetician license. Having spent nearly 25+ years in the skin industry, she has achieved many notable career accomplishments, including an IMDb credit for Makeup Artistry.
Susanne is also known for lending her reputable voice for advocating important legislation efforts within the skin-industry and serves as the current President of the Esthetics Council. With an impressive authorship of three book credits and more to come, Susanne's skin prowess is regularly featured in today's top skincare magazines and websites such as Skin Inc.
Marketing, Devices, and Ingredients for the Next Decade
Join Sheri Flasch. Master Esthetician, of The Esthetician Connection for this one-day workshop extravaganza as she headlines a group of speakers to discuss innovative marketing techniques, devices, and ingredients for the next decade in skincare.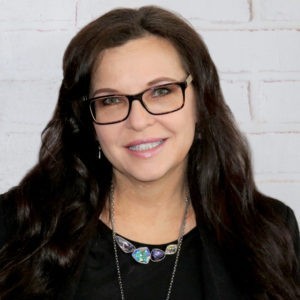 Join her and her fellow speakers for some fun and an informative class focusing on topics to help you improve your businesses.
Reward(s): Certification of Accomplishment, Numerous EC Giveaways, Product Discount Codes, and more!
Requirement: Must be a licensed professional.
Details: While we always reserve the right to add more super awesome content, currently the day includes the following:
CBD for Estheticians: 9:00 am – 10:20 am
Class by Kelly Conlan
What you need to know and what you need to ask your providers.
Benefits of CBD in skincare/health products.
Incorporating CBD into your existing services and creating stand-alone CBD Facials.
Legal advice about CBD in the salon space.
Marketing for Estheticians: 10:30 am – 11:50 am
Class by Sheri Flasch
Easy Social Media for the Spa Professional.
Planning, posting, and tracking.
Understanding & Improving your social media analytics.
SEO Basics.
Post examples and promotional planning.
Innovative Technology Section: 1:00 pm- 2:20 pm
Class by Ryan Rabah
Nanotechnology: Its applications in serums and as mechanical infusion devices.
Radio Frequency for treating skin imperfections.
Stacking Technology for maximum results.**LIVE DEMO – Watch a us perform a stacked treatment using Microderm, Rezenerate, CBD serum, etc.
MIGRATION HOUR: 2:30 pm – 4:00 pm
Look & Learn hour for you to visit various stations and view and/or perform hands-on innovation technology treatments (ThermoClear/Clear FX/Rezenerate NanoFacial and more!).
What you should bring: Powerful minds and strong spirits. (And a notebook wouldn't be bad either. 😉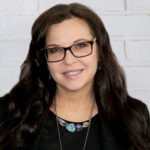 Sheri Flasch is a Licensed Master Esthetician & CIDESCO diplomate with over 30 years of experience in the beauty industry. She has spent years working with plastic surgeons / medspas, owning a successful skincare center, working for esthetic manufacturers & distributors, teaching various esthetic techniques and protocols. In 2015, to provide support to as many of her fellow estheticians as possible, she took her passion for marketing, her tenacity for deal making, and her knowledge of all things esthetic and founded The Esthetician Connection, the world's largest online social platform for Estheticians.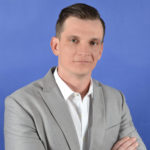 Ryan Rabah, Esq. is the co-founder and President of Rezenerate, which introduced the groundbreaking NanoFacial technology to the Esthetic community in 2014. Ryan is also a licensed North Carolina attorney with an interest in Esthetic and CBD laws. He is a member of various international Nanotechnology associations and is a speaker on the professional esthetic applications of both Nanotechnology and CBD.
Kelly Conlan is the founder of KC Consulting, a business services firm that specializes in aesthetic industry marketing, product development and cannabinoid care, including Wicked Earth Skincare. Kelly has over twelve years' experience working in the aesthetic industry generating content, contributing to product formulations and creating strategic marketing plans. In recent years, she has dedicated her time to study the therapeutic benefits of cannabis, with a focus on topical care. She holds a Bachelor of Science in Marketing & Management from Penn State University in addition to a Business Certification in Cannabis from Oaksterdam University.
Nutrition and Optimal Skin Health
The learning outcome will be a good understanding of internal health, beginning with an introduction to the gut and its influence on our digestion, immunity and skin health.
Course Agenda:
Part 1
Introduction to the Gut and the Gut-Brain-Skin Connection – 9:00 am – 10:20 am
This module introduces the gut and its structures, as well as the meaning and importance of the gut microbiota and microbiome, as they both impact skin health. We will identify where and when a human being first acquires its first inoculation of gut bacteria. We will also take a look at the importance of gut integrity.
There are many factors that cause damage to the gut wall and we will take a look at the concept of gut dysbiosis or 'leaky gut' and discuss its implications, as it relates to inflammatory skin conditions. We will explore the terms 'gut-brain' axis and 'gut-skin' axis and the link to mood, energy levels, metabolism and immunity.
Part 2
Nutraceuticals 10:30 am – 12:00 noon
This Module looks at the importance of nutrient support to optimise skin health.
Many of the skin conditions that come to our attention as Skin Therapists are often linked to undetected nutrient deficiencies and ultimately to problem skin concerns. Oftentimes Skin Therapists find that despite having 'all the tools' to address a skin concern, both in terms of in-clinic treatment modalities and effective actives for the client to use at home, the desired outcome is not always achieved.
In this Module we are going to identify key whole food nutrients and the role they play in helping to manage a number of common skin conditions that you can recommend to your client without the need for a prescription or the need to be a Nutritionist or Naturopath.
I always say that Skin Therapists are in charge of the largest organ in the body and should therefore feel comfortable recommending what is needed to ensure it performs at an optimal level. Supplementation forms part of those recommendations.
Part 3
The Consultation Process incorporating nutrition-related questions 1:00 pm to 2:20 pm
This Module looks at the importance of the consultation process and why it is crucial that you adopt a holistic approach, setting yourself up as an expert from the very beginning.
Skin therapists often spend too little time during the consultation and so fail to gain vital insight into their client's needs which often means that they are unsuccessful at recommending, and having their clients purchase products or courses of treatments.
In this Module we shall go through an actual consultation form that incorporates nutrition-based questions, the types of questions that need to be asked in order to gain a deeper insight into the client's needs and turn her into a raving, loyal fan
Meet Chiza Westcarr
Chiza Westcarr has developed a reputation as an extremely engaging, knowledgeable speaker with a real passion for all things skin, recognising the real connection between gut health and skin health.
Chiza began teaching in 2000, imparting current, relevant information to both Medical Practitioners and Skin Therapists alike. In recent times, her focus has turned to clinical consultation alongside running the popular Nutritional Skincare Academy, where she offers classes in a live and recorded format online.
Chiza is often invited to write for magazines as well as speak nationally and internationally on various skin and gut-related topics.
Her impressive list of credentials include – CIDESCO, ITEC Hons., CIBTAC, Bachelor of Business Studies, Bachelor of Health Sciences (Clinical Dermal Therapies), Advanced Dip. Nutritional Medicine and a Master's Degree in Human Nutrition.