ADVANCED EDUCATION CLASSES
Thursday, October 22, 2020
The Renaissance Hotel - Palm Springs, CA
Get Your All Day Access Pass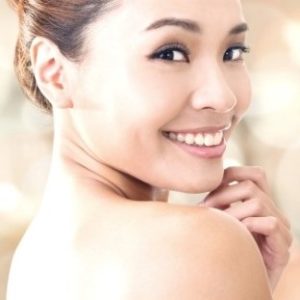 by Susanne Schmaling & Terri Wojak
Maximize your earning potential with this workshop that will take your career to the next level! Advanced esthetic techniques including photodynamic therapy, custom peels, and product formulations.
Time   
 Products, Formulations & Ingredients
 1:00 pm –  3:00 pm
 Light Treatments including Photodynamic Therapy
 3:15 pm –  5:00 pm
  Advanced Custom Chemical Peels
Presented by  Susanne Schmaling and Terri Wojak
Requirement  Must have a professional license
Reward  PDT/Chemical Peel certificate   (Must complete sections II and III)
Join Susanne and Terri for this exclusive workshop only available at the Skin Games 2020, sponsored by Esthetics Council and Aesthetics Exposed Education. You will walk away with the ability to increase your earning potential with certifications for Photo Dynamic Therapy and Advanced Chemical Peels.
About: Maximize your earning potential with this workshop that will take your career to the next level! Understanding ingredients used in products and treatments is the basis for obtaining optimal results for your clients. Gain the confidence you need when choosing products by learning the latest trends in ingredients including CBD, mushroom, stem cells, peptides, and growth factors. Learn how to deconstruct a product label to offer personalized product guidance for your clients.
Workshop includes:
Hands-on deconstructing product labels
Includes product to take home
Live demo of an advanced peel
Live demo of photo-dynamic therapy
What you should bring:
A notebook, pen, and highlighter
Workshop overview:
Getting through the skin barrier
Active ingredients and their functions
Trending ingredients
Chemical peels
Theory on AHA, BHA, TCA, Jessner's
Theory and demo on Photodynamic therapy
Terri Bio
Terri Wojak is a highly sought-after professional with over 20 years of experience in the aesthetic industry. Terri is the Education Director of GlycoAla and runs her own education company, Aesthetics Exposed Education. She is a respected authority on skin care in a medical setting, education, and business development on multiple levels. Wojak has built 50 individual courses based on skin care in a medical setting. More than 100 articles by Wojak have appeared in a multitude of industry magazines and she has published two books, "Aesthetics Exposed: Mastering Skin Care in a Medical Setting & Beyond" in May 2014 and "Mastering Medical Esthetics" debuted in 2009. Terri has trained over 5000 estheticians and medical professionals on the importance of incorporating skin care into cosmetic medicine, ultimately helping patients and medical providers alike.
Susanne Bio
Accomplished and respected United States based esthetician, Susanne Schmaling, is leading nearly all the hot conversations with regards to skincare and its rapidly changing trends. Her impressive resume features years of hands on technical expertise, including a Certified Laser Technician/Instructor, and a well-earned Master Esthetician license. Having spent nearly 25+ years in the skin industry, she has achieved many notable career accomplishments, including an IMDb credit for Makeup Artistry.
Susanne is also known for lending her reputable voice for advocating important legislation efforts within the skin-industry and serves as the current President of the Esthetics Council. With an impressive authorship of three book credits and more to come, Susanne's skin prowess is regularly featured in today's top skincare magazines and websites such as Skin Inc.
Marketing, Devices, and Ingredients for the Next Decade
Join Sheri Flasch. Master Esthetician, of The Esthetician Connection for this one-day workshop extravaganza as she headlines a group of speakers to discuss innovative marketing techniques, devices, and ingredients for the next decade in skincare.