Understand What Our Waxing Competition Is About and Why You Should Enter.
What is Our Sugaring Competition
Our Sugaring Competition is a highly anticipated event that focuses on three main categories: Leg Sugaring, Facial Sugaring, and Brazilian Sugaring.
Contestants have the opportunity to participate in one or multiple categories, showcasing their proficiency and versatility in different sugaring techniques. The competition is designed to challenge participants' skills and highlight their ability to achieve exceptional results.
Contestants are evaluated based on various criteria, including professional methods of sugaring, pattern of paste application and removal, technique, speed, and accuracy.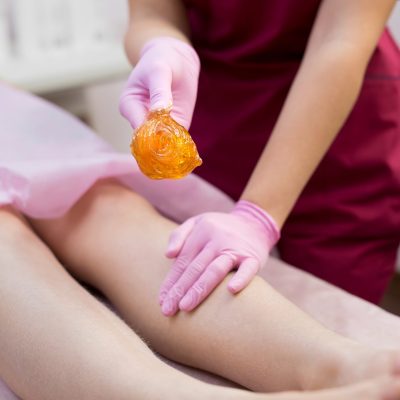 Leg
Sugaring
Facial
Sugaring
Brazilian
Sugaring
The Sugaring Competition is open to licensed professionals in the skincare industry who have a passion for sugaring and a desire to showcase their talent.
Whether you are an experienced sugaring professional or a rising star in the field, this competition welcomes all skilled individuals who are dedicated to delivering top-notch sugaring services.
If you are a sugaring technician who is eager to network with other ambitious professionals and industry leaders, this competition is for you.