 Saturday, February 26, 2022 - 9:00 AM
The Southbank Riverwalk Hotel - Jacksonville, FL
Here's a quick overview of all the keynote speakers that will be taking place. Click on speaker for more details.
When you first start out in your field, it's likely you'll be tempted (or required) to offer a little bit of everything to everyone.
It's normal to start out offering a wide range of services. But a jack of all trades can make a master of none, and while it might seem counter-intuitive to offer fewer services, you'll eventually be able to charge more per service once you find what you truly excel at and make that your specialty.
Too often, people in creative fields forget that they are also running a business. While pure talent, creativity, and love of your craft are major cornerstones for success, you also need to market yourself if you wish to generate a six-figure income.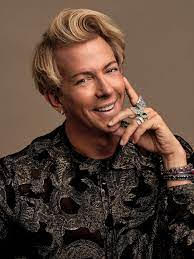 Join us for a 30-minute talk on abundance mindset with Derek Warburton and Robyn Newmark of celebrity media house Mr. Warburton Media. In a world full of headlines what would yours be? is it an empowering one? What kind of story would follow based on the headline you have written for yourself?
30-minute talk with Mr. Warburton Media Founder Derek Warburton and Robyn Newmark, Founder of Newmark Beauty and Beauty Director of Mr. Warburton Media.
Having been an executive assistant and a now a CEO herself, Robyn Newmark teaches the in's and out's of time management for top performers. This is learning how to take on more and how top CEO's and public figures manage their time and business to essentially accomplish more not less! right? Well, there is nothing special about these people so if they can do it so can you!! Join this class and learn the methods behind the busiest people in the world.