Delivering great consultation experiences for your clients is the key to ensuring that you plot a defined road to success for your clients journey.
Let's take a look at the following scenarios:
Make
The stylist or therapist connects with, and listens to the client – no matter how busy the salon is. The client feels confident that she'll get her desired outcome.
Break
The client is hurried through their service, with little to no time spent discussing the client's unique needs and wants. They feel undervalued, and don't rebook.
Make
A new client has sensitive skin. The therapist conducts a thorough consultation, taking notes on the client's skin history, preexisting health conditions and ingredients that have irritated her skin in the past. The client signs a waiver to confirm what was discussed.
Break
Feeling nervous about her skin sensitivities, a new client raises her concerns with a therapist. The therapist reiterates that the treatment is suitable for sensitive skin and does no additional analysis to confirm that the treatment or product would work well with the client's skin. The client breaks out, complains, and leaves a negative review on your social media.
As licensed beauty professionals, clients visit you to receive treatments, and feel confident in putting themselves in your professional care. To give clients the best experience and treatment possible, proper consultation is key. Being in the professional beauty industry can be stressful at times. Without the proper support and training, managing client's expectations can be a challenging task.
What's the purpose of a client consultation?
A consultation allows you to gather information from your client, understand their goals, and recommend the right products.
The key to a great consultation is understanding the client's needs and expectations, which are then recorded and signed off by the client and the stylist or therapist. That way, you can both move forward together, and you are both accountable for the results.
Why Are Client Consultations So Important to Your Business, No Matter What Industry You're in?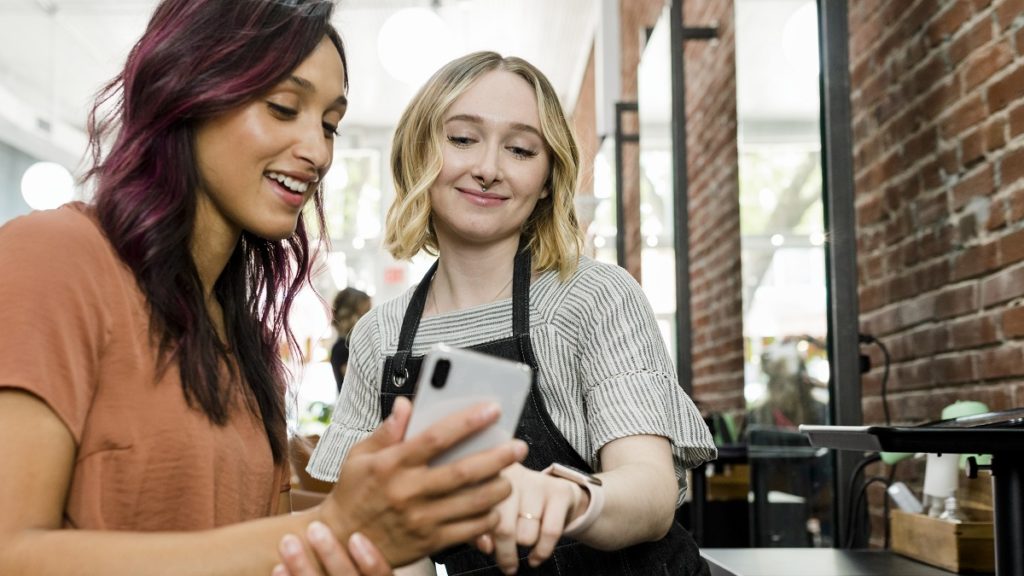 Build Confidence and Loyalty
When you listen to your clients, they feel valued. And by giving them the results that they want, you can be sure they'll rebook. Listen actively, read their body language, and ask relevant questions to understand exactly what it is they're looking for.
Protect Your Reputation
It only takes one scathing review on social media to damage your brand's reputation. Consultations reduce the likelihood of client complaints. They give your staff the opportunity to ask clients about any allergies, sensitivities or health conditions that might impact their treatment.
Increase Retail Sales
A client consultation is the perfect time to upsell products and treatments, which will lead to a better bottom line.
Keep Client Notes Up-to-Date
By keeping a record of your client's treatment history, other stylists or therapists will be able to take over from you if you're away. Keep your notes in a handy place where your colleagues can access them.
In order to deliver a great consultation experience, the following steps are a necessity:
Strike a Conversation
Before skipping to the scientific aspect, remember that clients are people, and thus the more inviting and polite you are with them, the more comfortable they will feel in your hands. Little things like greeting the client by "Ms. or Mr.," formally introducing yourself, and demonstrating that you are delighted to see them, by showing a smile on your face, are all very important to remember.
Analysis
During consultations, you need to discuss with each client his/her concerns. This is especially key, as when you analyze the client's skin or hair, you may find that the concerns of the client don't match the concerns that you visibly see – but it is important to find a proper balance for both. It is important to write down any information or changes that have occurred in the client's skin/hair, and track any new products or medicine that the client has been using.
Professional Treatment
Once you have analyzed the client's skin and their concerns, you go ahead to recommend a series of treatments that will allow them to achieve their desired skincare goals. For skincare conditions, most professionals will start with a light treatment to see how the client's skin will react, especially if it is their first time doing a professional treatment. For makeup, lash Extensions and waxing, testing the product on a small area will often help professionals determine the direction of the session.
At-Home Recommendations
Recommending home care products is a great way to ensure that your client will always maximize the results that you are trying to achieve and will also give you an opportunity to educate them properly. Remember, 20% of the goal can only be achieved at the spa with the remaining 80% as a result of what they do outside the spa treatment.