"The love of beauty is taste.
The creation of beauty is art."
— Ralph Waldo Emerson
Your beauty lies in the whole of your being, starting from your hair and all the way down to your feet. Every lady loves to be called beautiful and (to spill the truth) your hair and face are the most prominent parts of you that speak volumes about your beauty.
You're probably already great at taking proper care of your hair. However, you may find yourself struggling with styling your hair perfectly and applying the perfect makeup for your birthday, wedding, prom night, dinner date, beach party, etc.
The first thing that comes to mind is you need the services of a professional hair and makeup artist. Then the big question pops! "HOW TO TELL IF YOUR HAIR AND MAKEUP ARTIST IS DOING A GREAT JOB"
HAIR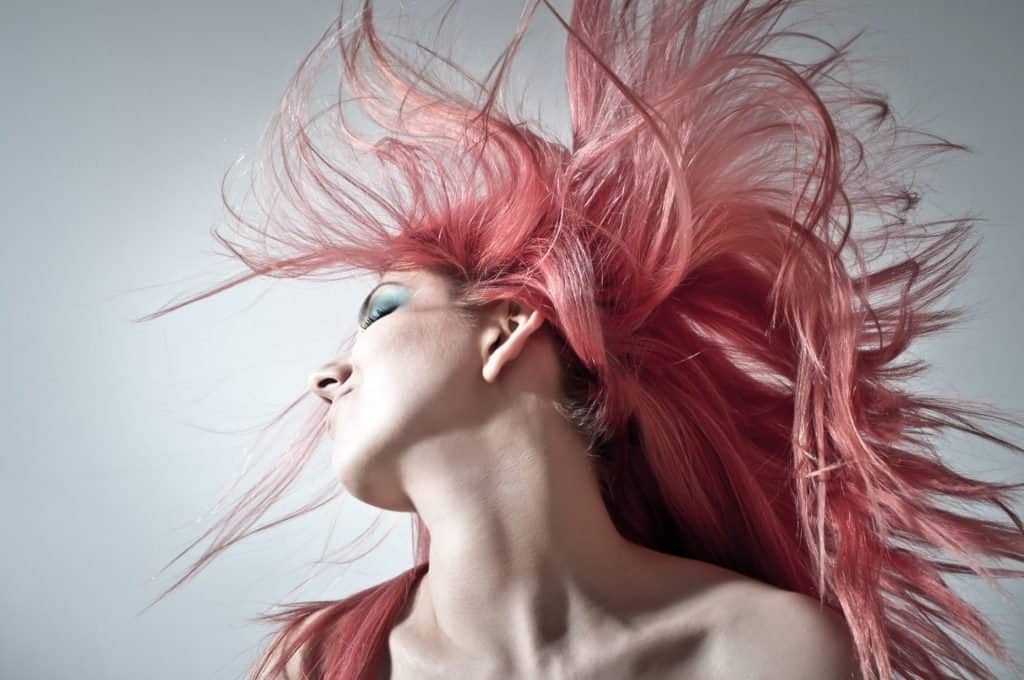 It is no news that there are various hair types and textures. So, if your hair artist handles your hair with care, sticks to one routine of treating your hair, considers the weather before applying hair treatment, feeds your hair with clean water as required for a healthy growth, and styles your hair to your taste and utmost satisfaction, then you know he or she is doing a great job.
MAKEUP
Skincare
Taking good care of your skin is the number 1 priority of a professional makeup artist and, this includes washing your face (whether you've got makeup on or not), using only clean brushes or beauty blenders, and ensuring that original skin protective makeup products are available for use.
If your makeup artist's makeup product(s) do not bear the exact name(s) of the original brand of the supposed product, then you should know a fake product is about to be applied on your pretty face, which may lead to some sort of skin irritation or defect as the case may be.
Fake products are usually created to look perfectly like the original product, a closer study of the name helps to differentiate in most cases.
An example is this:
ORIGINAL Foundation Palette – DMK COSMETICS
FAKE Foundation Palette – DN\K COSMETIX
Check Videos Not Pictures
Another truth is about to be spilled!!!!!!! (Sorry to all makeup artists reading this article).
Makeup artists love to take before and after pictures of their models and post them for adverts or public display on various social media platforms.
It is true that a picture is worth more than a thousand words but, how do you classify the "Before Makeup" picture of a model which was edited to look worse than what the person's actual face looks like and, is intentionally placed side by side in comparison to the "After Makeup" picture of the same model, which has also been extremely edited to look 2 or more times better than the actual end result of the makeup which was applied?
The easiest way to know how to tell if your hair and makeup artist is doing a great job is by watching a video of previous jobs done by them.
Mattifying Primer
You're at an official event and, Wow! You look stunning in your smokey eye makeup and midnight blue sequins gown! While holding on to your glass of expensive red wine, a dash of sweat finds its way across your pretty face causing you to look like lightning just broke through your face and it's about to rain! Embarrassing, Right?
Being active, nervous or shy at your event is enough reason to cause a sweat that shines across your face. Trust me, you don't want that to happen, at least, not when you're wearing makeup.
In order to avoid "stories that touch the heart" like the above scenario, if your make up artist applies a good mattifying primer on your face to keep your makeup in place especially if you've got oily skin, then he or she is doing a great job!
Wrong Brow Colour
Permit me to call this "Makeup Assassination". It is okay that many people find it hard to outline their brows, but it is worse when they outline their brows with shades that are far from the brows itself.
It is generally advised that if you've got lighter hair, then you should use brow colors that are a shade or two darker than your hair and if you've got dark hair, your brow color should go a shade or two lighter. However, a makeup artist is definitely doing a great job if you check the mirror and your brows look natural, classy, and on fleek at the same time!
Wrong Blush Colour
Makeup professionals have given the simplest advice to choosing blush color. If your makeup artist chooses the color at the center of your lips and applies it as your blush color, the person is probably one of the best makeup artists you can find around (provided that he or she does a great job overall)
Rubbing
If your makeup artist is rubbing in the foundation or concealer or the contours and highlights on your face, I'll advise that you politely stand up and leave, 'cos you don't want to get people thinking you're the clown that was paid to entertain the kids at your son's birthday. Dabbing or pressing in the makeup product will suffice to give a flawless finish.
Face and Chest
Your makeup artist is doing a great job if he or she takes the color of your chest into consideration so that your face will not be disconnected from the rest of your body especially in broad daylight.
If you are a makeup artist, you can also consider entering our makeup competition here
P.S.: It is very important that you know how to tell if your hair and makeup artist is doing a great job before your special day. This way, you'll be prepared ahead of time and you'll be able to avoid every possibility of looking like a clown on that day.