When your environment is clean, you feel happy, motivated and healthy.
· Laila Gifty Akitah
Optimizing the sanitization experience of your spa is not just one of the bunch of duties an esthetician owes every client. In fact, every part of being in your spa, right from the point where the client lays foot in your spa, to sitting on a clean chair, to using clean and well-sterilized tools, even to bidding them a clean "goodbye and kindly visit us again" must have sanitation written all over it.
The reason as to the importance of keeping your spa clean tidy and well organized shouldn't be far-fetched. This has little or probably nothing to do with your customer care services, because the impression the appearance of your spa gives a client in the first few seconds, they spend there, says a whole lot about you and the repute of the services you have to render to them.
(Read the analogy below if you still do not understand the paragraph above. If you already understand, kindly skip the analogy to "What is Sanitation?")
The Analogy
You just gave birth to a really cute and adorable baby girl. You have been given access to two free nurseries and you can only pick one. The first nursery is tidy and very well organized, everything about the nursery is spotless.
The second nursery looks quite arranged and maybe okay, it has an unpleasant odor, but it's okay, not so bad, although, the sheets are somewhat wet and sticky, the floor is dirty and the bin has used food plates from weeks ago, not to worry though, the reception is beautiful and the ladies there are nice and cheerful.
Of course, whether or not common sense is applied, you consciously or unconsciously opt for the first choice, because it is clean which means it is more hygienic and germ-free. Most importantly, because you don't want your cute little baby to fall ill.
What is Sanitation?
Sanitation in its simplest form means to clean. It is in fact beyond just cleaning up. Sanitation is a thorough means of getting rid of microorganisms such as bacteria, microbes and viruses that might be found on hard surfaces, body injuries, food, clothes, household furniture, etc. so as to make sure that the human body is safe and secure from all forms of infection that might cause different kinds of diseases.
There are various forms in which you can practice sanitation in your spa. These methods are unique in the style and manner they are to be applied. They are regular cleaning agents (an example is soap and water), sanitizers, disinfectants, and sterilizers.
Regular Cleaning Agents
Cleaning has been used in various contexts through different methods. But, for the purpose of this article, we will be using it by quantifying it with the adjective word, "Regular". Cleaning simply means the removal of unwanted substances like dirt, infectious agents, and other impurities, from an object or environment.
Daily hygiene, using regular cleaning agents, does just fine as it helps to remove all sorts of germs from surfaces. Examples of regular cleaning agents are soap and water, alcohol, hydrogen peroxide, bleach, etc.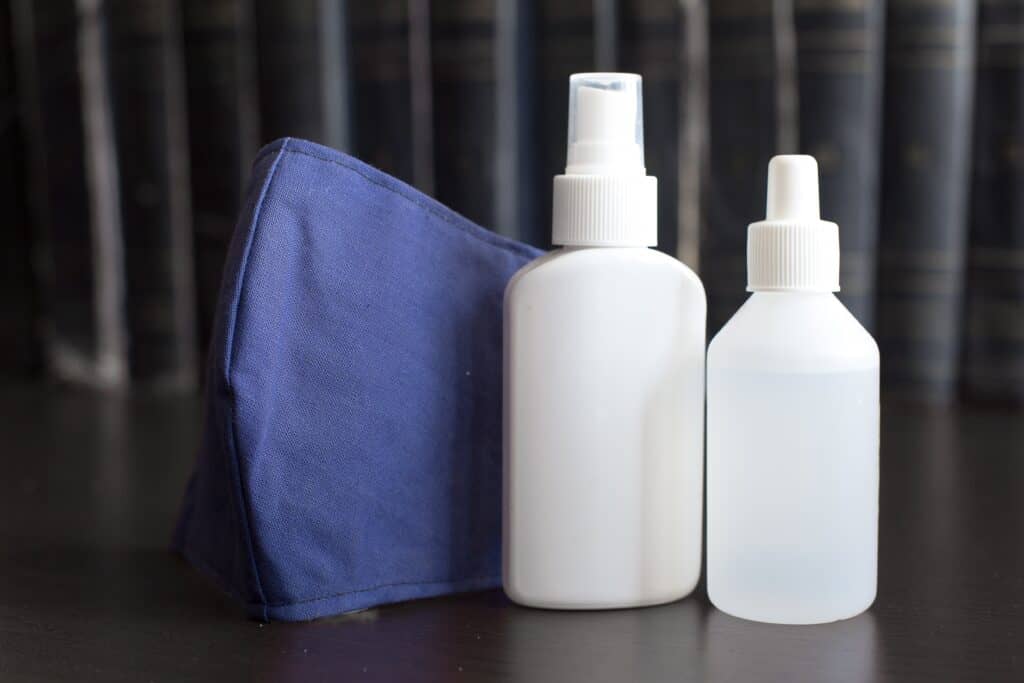 Sanitizers
The Hand Sanitizer is a liquid mixture that usually includes alcohol, which kills germs. It is specially made to keep the hands safe from germs or contagious microbes that might infect the body and cause diseases.
There are other forms of sanitizers such as the use of heat for cleansing, etc. It is important to note that the various forms of sanitizers are unique in their ways and can't be applied in all contexts.
Disinfectants
The Chemical is used to destroy bacteria or microbes that may be found on things other than the human body such as clothes, food, water, household furniture, etc.
This process of sanitation helps to get rid of harmful microbes using chemicals that are either diluted with water or some other types of diluting agents. These chemicals are harmless to the human body.
Sterilizers
This is the use of heat as a form of sanitation for cleansing. It is important to note that the various forms of the practice of sanitation are unique in their ways and can't be applied in all contexts.
Sanitation and the Spa
Sanitation, that is proper hygiene should not be an option for spas, instead, it should be made compulsory! Potential clients usually find it difficult to ignore the unusual but hyped reports about bacteria-related diseases that unclean spa environments have caused.
It may seem difficult to keep your entire spa spotless every day. However, it's a non-negotiable aspect of operating a good spa. You must have clear protocols in place, and everybody must meet the same guidelines all the time.
An unhealthy spa will only end up damaging itself, and embarrassing the spa industry as a whole. Also, be double sure that your facility is compliant with the sanitation regulations of your state. If not, contact your State Board.
Furthermore, keep up to date on continuing education opportunities with regard to sanitation, disinfection and sterilization in health care, because doing so will help your spa rank as one of the best in the industry.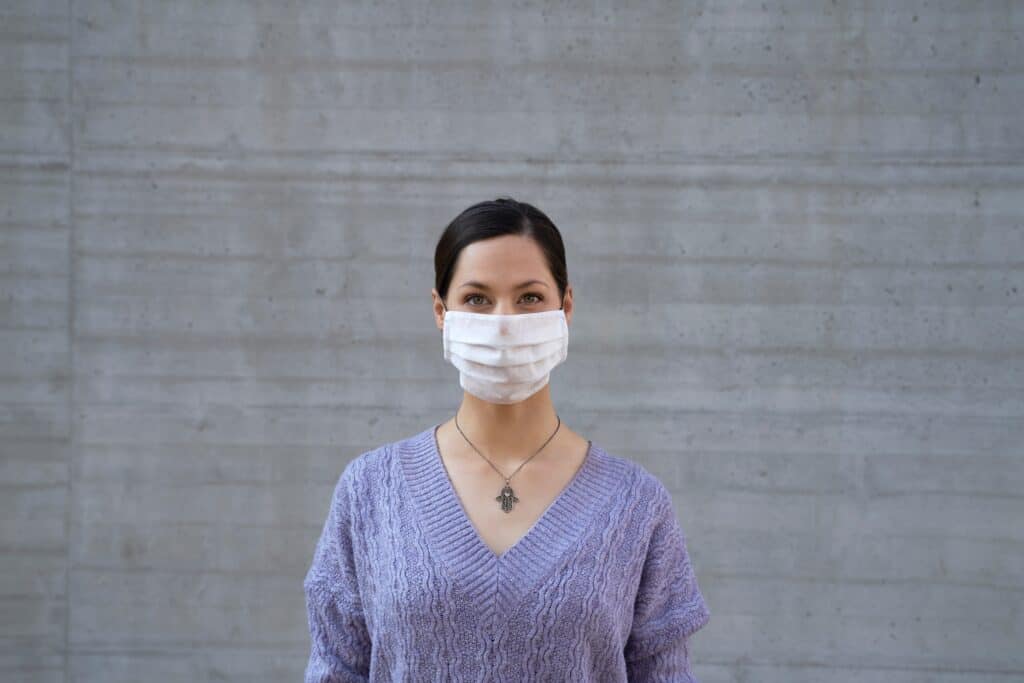 Coronavirus and its Effects on the Spa Industry
If you have been the lazy type and you haven't been following the rules of regular hygiene at your spa, COVID 19 is definitely a wake-up call for you. If COVID 19 has done any good thing at all, it has certainly taught the world how to wash and sanitize hands as well as avoiding contact with publicly shared surfaces. The unfortunate presence of the COVID 19 pandemonium in the world has made the world extra conscious of their personal hygiene.
Therefore, the most important thing that should be on the mind of every esthetician during this COVID 19 saga is how to clean and disinfect everything that makes up their spa every single day the spa opens. It is natural to find people being extra protective of themselves as they do not want to be a victim of the corona-virus that has led to the unfortunate demise of many people all over the world.
So, they may not want to go to open places where they will naturally have gone if there was no pandemic. Such places include but are not limited to the following: spas, hair salons, pools, stadiums, amusement parks, etc.
Now, it just might be quite hard or in fact a war on its own, trying to convince both old and prospective clients to come to your spa without the fear of contacting the imminent virus. However, we have a line of suggestions that may help you get back to work as usual.
Seek professional advice
Asking for professional advice is best when following cleaning procedures during COVID-19 pandemic. The Centre for Disease Control (CDC) and Prevention's Reopening Guideline for Cleaning and Disinfecting, offers guidelines for companies to sanitize and disinfect their work area.
The CDC also includes a simple outline of the Cleaning & Disinfecting Decision Tool to help you understand which areas and surfaces need to be cleaned before allowing clients to enter into your spa. It is very important that you read through the rules and services applicable to facilities such as yours within the jurisdiction of your government.
Texas, for example, offered a checklist for cosmetology salons, employees, and contractors to follow before they are allowed to re-open for business.
Scout for the best cleaning agents.
Do well to scout for the very best of sanitizing agents, disinfecting agents, and sterilizing agents that you can lay your hands on. This is not to say that you should get the unnecessary cleaning agents though, but you really have to find the most appropriate cleaning agent for every tool, equipment, and machine used in your spa.
This is important because cleaning agents are specially produced for unique purposes in order to get optimum cleaning results. Make sure you, as well as your team, have thorough knowledge about all disinfectant items while following the EPA standards that should be used to fight against COVID 19, including the disparities between sanitizing, disinfecting, sterilizing and cleaning.
Sanitization (with correct products) eliminates the bacteria explicitly defined on the labeling of the drug. Disinfecting is the process of killing pathogenic microorganisms (with suitable products) and destroys most of the organisms found on a site.
Sterilization is the process that helps to get rid of all forms of living things such as viruses, bacteria, and fungi from surfaces or tools.
Also, study and reflect on how to clean the different surfaces inside your spa. You should clean the surfaces prior to disinfection for hard and non-porous materials such as glass, metal, or plastic.
Cleaning, with the aid of soap and water, helps to remove bacteria, germs, and impurities. The soap removes the viral particles that are either hiding or roaming freely in your hands, face, or any surface, and water is used to wash them away.
Cleaning with bleach is a really effective means of destroying the coronavirus, as it is very strong, it can literally kill any and every type of germs and viruses anywhere in the world. But it can only be applied on surfaces that can't be damaged. It is very dangerous as it can cause severe injury to the human body, so it should be handled with care and the hands must be very well protected before and after use.
Hydrogen peroxide is another good regular cleaning agent. Although it is not as strong as bleach and wouldn't cause as much damage, it can spoil some fabrics by causing discoloration and sometimes render the fabrics weak thereby making it tear. It is most effective when not diluted with water since it naturally decomposes into water and oxygen.
Rubbing alcohol with a very high percentage of alcohol without diluting, kills viruses easily, and is less likely to cause damages as much as bleach. It can cause discoloration on some plastics.
The CDC advises that surfaces be washed thoroughly, prior to applying a disinfectant. Some delicate or fragile materials like cardboard papers, buffers, etc., which cannot be disinfected should only be used once and then discarded.
For your spa, consider even soft/porous fabrics, such as carpets, rugs, upholstered chairs, etc. You might want to consider removing them from your business altogether.
If you are not familiar with what sanitizing agents, disinfecting agents, sterilizing agents, or cleaning agents to apply to your spa space, tools, equipment, and machine, check out this spa certification.
Improving Sanitation Practice
Cleaning and organizing is a practice, not a project".
– Meagan Francis
At your spa, everyone's good health is your business and the word "everyone" in this context includes but isn't limited to you, your employees, clients, families, friends, etc.
Your spa should be well tidied and spotless before your appointment with a client and after your services have been rendered to the client.
All the tools and equipment needed for your services to be delivered must be thoroughly clean and very well sterilized so as not to infect a client with some disease from a previous client.
Always use freshly clean sheets and towels for each client.
Disposable covers, head coverings and chair liners should readily be made available for each client.
In the course of treating your clients, necessary tools should not be left carelessly instead, the tools should be appropriately placed in an autoclave.
Make it a habit to always clean and sanitize your hands as soon as you take your hands off of a person, whether or not you are still working on the same client.
Remember that if you fail to observe proper hygiene at your spa, you are successfully exposing every single person that visits your spa, including YOU to different forms of illnesses or diseases like bacterial infections such as acne breakouts, staph infection or MRSA, dermatitis, etc.
Wash all equipment with soap and water before disinfecting.
Use only EPA-registered disinfectants that destroy tuberculosis ( TB) and polio I. "TB is a very resistant bacteria and polio I am a very resistant virus. All of these are very difficult to destroy with a disinfectant, but if the product promises to destroy them, you know that you are using a good disinfectant.
If you're using something disposable, throw it away after a single-use. This can't be disinfected. Never double-dip when waxing — any exceptions.
Clean all work surfaces between the client and at the end of the day.
Follow the instructions on all disinfectant materials.
Spas need to step up their game, not only comply with laws but also go above and above all government standards. If that is finished, facilities need to leverage the power of marketing to let clients know how sanitary your spa is, so that they can put their minds at ease and encourage you to cash in on your cleanliness.
Be sure that all surfaces, from the front entrance to the reception desk and recovery room sections, are disinfected on a daily basis and between customers. Always ask clients to wash their hands when they arrive. Wear masks and gloves during all treatments to secure you and your clients.
Dispose of any possible contaminated material.
For all non-disposable items, tools, and appliances, disinfect and sterilize with alcohol, white vinegar or autoclave *, depending on the care instructions for these items. Practice sanitary waxing to avoid contamination.
Practice and coordinate versatile re-booking procedures for sick customers. It will guarantee your health as well as other customers.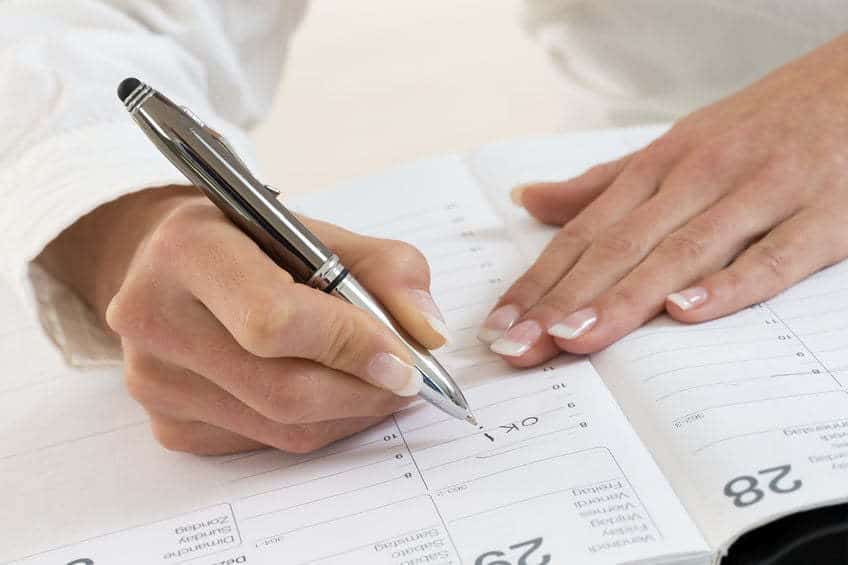 Manage bookings and apply terms of service
To keep your spa in business, customer satisfaction is key at every point in time. Failure to properly manage bookings and clearly state your terms of service without any form of ambiguity may cause errors like scheduling the same time to 2 clients, which will not only annoy your customers but also jeopardize the reputation of your skincare business.
The fastest and easiest means of reserving slots for your clients' appointments with you is to download apps online (Yes, a "digital booking service". It could be on your phone, laptop, notepad or whatever gadget you own) that would keep your data and remind you of each appointment booked. You really do not want to start scribbling with pen on paper to "store your business data" or expect to be reminded of an appointment through your manual logbook during this age and time.
Provision of a software solution that can help your clients see your spa's real-time availability will make it easy for your clients to book an appointment with you and improve your usual revenue to a whole new level.
Adopting the use of an electronic or online booking system for managing appointments in your spa has a number of goodies tied to its tail.
Pay as you Book
Setting your digital booking service in such a way that makes your clients (both regular and potential) pay upfront as they book their appointments online certainly helps to improve the profit margin of your spa. Of course, your clients would not want to miss their appointments because they already paid for it (especially after they've been offered a discount because they booked online)!
Employees' Daily Planner
As soon as an appointment is made, the appropriate employee or professional is to be made available to deliver the service. There are very good apps online that can help you to access the availability of your workers in the year. This way, your clients will only be able to make an appointment if the professional is available.
Clients may also be given the luxury of choosing to see the same professional any time they visit your spa. The professional will be contacted with the necessary details which will be automatically attached to their calendar.
Customer Care
You can schedule automated notifications that will be sent to remind your clients of their upcoming spa appointment. After their visit, you can also send them a "thank you for visiting our spa" message to encourage them to come back for a follow-up.
Digital booking services are ideal for a spa and customers love them because it makes booking an appointment with the spa specialist of their choice faster and easier.
The schedules of staff are simpler to handle, as meetings are immediately attached to their calendar. And it reduces the expense and time needed for the spa owner to take appointments.
Conclusion
Every esthetician should always make it a point of duty to provide their clients with a beautiful spa experience. Clients who choose your services as their option to get professional treatment, always like to be pampered. Or why would they seek the expertise of a professional?
It is now left to you as a good esthetician that you are to leave a 5-star positive impression on them, thereby making them feel the urge to always want to return. And, guess what? The little things such as a spotless and hygienic spa goes a long way into creating a long-lasting impression on them.