The year 2020 has probably been the hardest year so far for people from various walks of life as the covid-19 pandemic took the world by surprise and has still been lingering on for a while longer than expected. People were forced out of their natural habitat of socializing with each other and instead, made to adhere strictly to social distancing.
Which literally meant STAY AT HOME! Of course, schools, offices, cinemas, salons and spas, bars, tourist centers, game houses, stadiums, etc. (except hospitals), were literally shut down as a means to contain the spread of the virus.
The esthetics world was not left out; many estheticians were thrown in a state of confusion as the work of an esthetician does not involve sitting in front of as desktop or pressing computers. In fact, estheticians are seen as mini doctors that perform the magic of healing the human skin. And, in order to accomplish this, they need to see their clients physically, so as to be able to give the best treatment necessary for their skin.
The pandemic however made socializing hard for people in the year, 2020 and as such, most businesses have adopted the use of social media and the internet as the means through which they can communicate with employees, clients and the world at large. Estheticians also had to adopt this means to find clients online and create skincare routines using products that are readily available within the reach of their clients.
To mingle with some of the best Estheticians in the world, kindly download the link below to join the (Esthetics World Campus) EWC Virtual World! It's a fun and an exciting place to be. You'll be glad you did!
Download – Esthetic World Campus (ewcvirtual.com)
Some clients are lucky to have bought certain kits ahead of time while others who have been lucky enough to have natural products that would work perfectly for their skincare routines readily available in their homes.
The Skin Games asked "Top-rated Professionals" from the Esthetics World, the question: "What are some of the best Skincare trends of 2020?", bearing in mind that these professionals have been busy with setting up video meetings with clients via social media and helping them get a good skincare routine, their answers are stated in the bullet points below:
Goat's Milk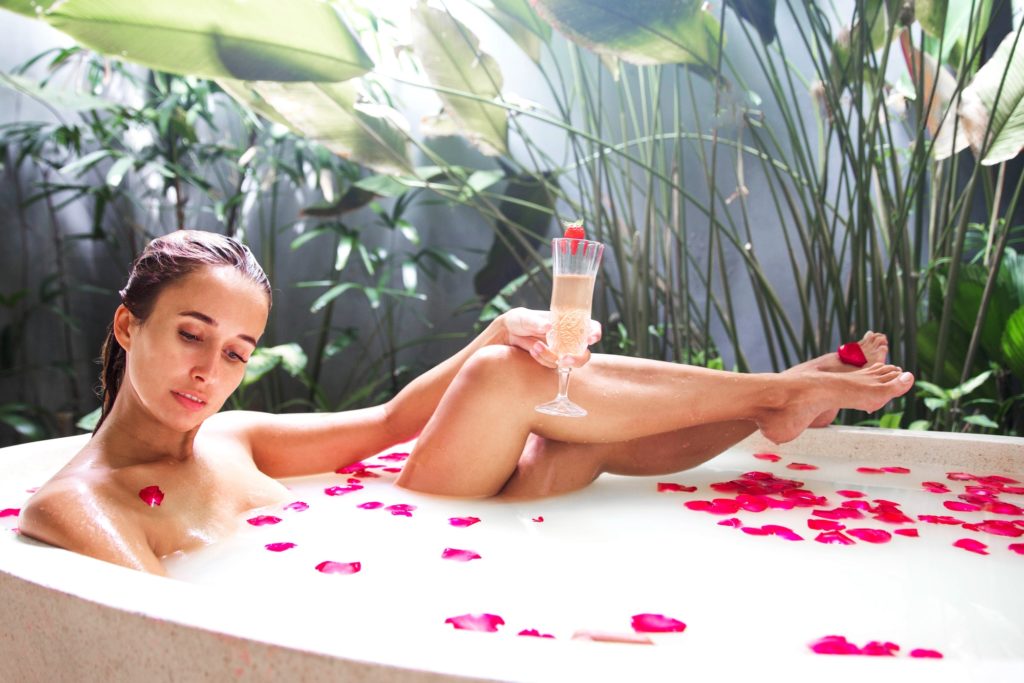 History has it that Cleopatra bathed in goat milk to preserve her youthful skin from aging fast. In recent times, many people's attention has shifted to the use of Goat's Milk for their skin; and, this is due to the fact that the benefits and results after correct application can be mind-blowing. Goat's milk is very beneficial, and can act as a deep skin cleanser and toner.
It is very rich in fatty acids, so, it can help to boost the skin's moisture levels, keeping it nourished and preventing it from fine lines and wrinkles. It also helps to reduce certain skin conditions such as: eczema, psoriasis, acne, etc. especially when mixed with honey or infused charcoal.
Enzymes present in honey enables it to sleeping to the skin, conditioning and moisturizing it, while the antibacterial properties unclog pores and get rid of dry skin and blackheads. Since only is naturally antiseptic, it's can help to soothe and heal inflammation and acne.
The antibacterial properties can help cure acne causing bacteria with the gentle bleaching properties which help to reduce scars and pigmentation. Honey helps to prevent skin damage and also slows down aging process while moisturizing the skin from within. So, mixing honey in goat's milk has been a total game changer for a lot of skin stories.
Facials-In-A-Box
This is another mind-blowing skincare routine people are in love with lately. The facials in a box were created for people to apply at home, especially because of the lockdown. These at-home facial kits are super awesome, as many people apply them as directed by their esthetician who has taken a consultation beforehand either physically prior to lockdown or virtually during the lockdown period.
This kit has especially helped to keep Estheticians in business during these hard times not just because they need to keep making money but also because the clients need to keep up with their skincare plan as not keeping up will mean a major restart when the lockdown is finally lifted.
Korean Glass Skin
The Korean Glass Skin is seriously trending as we speak and it is gradually finding its way out of Asia into Europe and a few other continents. The result from this treatment if done correctly gives a glowy glass skin effect. It adds hydration, reduces wrinkles, tightens pores, improves skin elasticity, skin texture, skin tone, etc.
You can also check out this post about K-beauty where we talk a bit about Korean Skincare.
So, there we have it, some of the best skincare trends of 2020!