While The Skin Games takes place in the United States, it is an international competition, open to estheticians from around the world and this year's winner of The Esthetician of the Year award, Kamila Koziara,embodies the global focus of The Skin Games and also that of the skincare industry.
Kamila Koziara was born in Poland, studying at one of its most prestigious universities and today, now practices esthetics in London. When she first heard about The Skin Games, from a well-known and respected skincare leader, she had her doubts but was encouraged to challenge herself.
Learn more about Kamila's in-depth science and skincare education and how participating in The Skin Games, and ultimately winning, has given her an extra added layer of legitimacy in her esthetics career.
We've got the exclusive interview with The Esthetician of the Year: Kamila Koziara!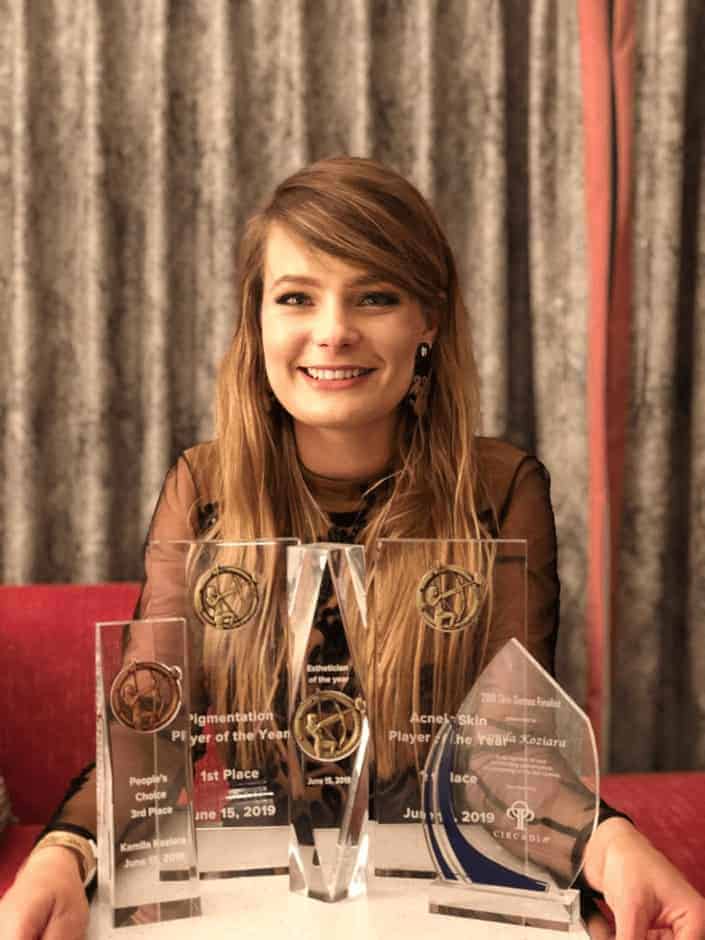 What has been your favorite part of The Skin Games journey?
It was so amazing to plan and start the journey with my client and see week-by-week how her skin was changing! When I finished our 8-week skin journey, my client was extremely happy and grateful. I have never seen anybody so satisfied with their results!
When I found out I had been selected as a finalist, I was over the moon and just couldn't believe that I had changed my client's life, as well as being top 10 in the world in: Compromised Skin, Acne, Pigmentation and People's Choice! Such an incredible experience!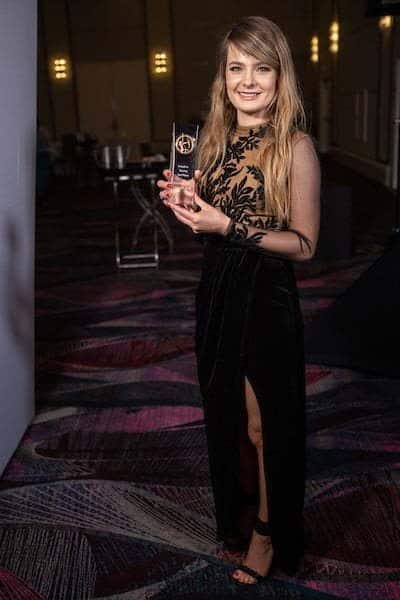 So, how long have you been practicing?
I have been working as an esthetician for the last eight years. I have finished a master's degree in Cosmetology, in Poland, six years ago and after that, I moved to London where I am living and working in the WT SKIN clinic.
And, what inspired you to become an esthetician?
Since the age of 16, I have had skin problems, like acne. I was going to a lot of beauty therapists and doctors; they were recommending many treatments and products, but they didn't work and also irritated my skin.
I became very self-conscious. I started to research and found a solution to improve my skin. When my skin got clearer, I thought that if I helped myself, I could also start helping others.  I became an esthetician because I love to help people boost their confidence and, at the same time, improve their life.
Where do you practice?
For the last five and a half years, I have been working as an esthetician/cosmetologist and manager at WT SKIN in Richmond, in London with my amazing team.
How do you achieve the best skin results for your clients?
I always start all of my treatments/program with an in-depth, very detailed consultation for each client, because every client is different. What might work for one, doesn't mean that it will work well for another. With consultations, I would like to know and understand what the client's main goal is, what are their concerns, which products and treatments are they currently using, how their lifestyle and diet is, and if they have balanced hormones. So many factors can affect our body and stop me from achieving the best possible results, which I always try to approach holistically.
How do you handle some of the challenges that you might experience working as an esthetician?
If I have some challenge, I try to stay calm and deal with it the best way I can.
I always try to talk to the client deeply during the consultation to find out exactly what the client's expectations are and to avoid any disappointment. I am always challenging myself to make every client happy and meet their requirements.
What new products or services are you interested in trying in your practice?
We, as estheticians, always want something new to improve our service. I work with such amazing product lines and I would love to start working more with lasers machines and plasma pen.
How do you stay up-to-date in this industry and what new techniques are you currently learning about?
I try to attend as many conferences as I can and go for additional training in the country and abroad. As an esthetician, it is so important to learn all the time, do research and read professional books and magazines.
What industry trends do you think will have the most impact this year?
I think CBD—it is a game-changer and it helps to achieve such incredible results.
What industry trends do you think we as professionals should push back?
At the moment, fillers are very popular and even young girls that don't need them, they want to get fillers to look like celebrities.  I think this should be pushed back!
Do you have a skincare specialty?
Yes, I studied for five years, in one of the best universities and got a master's degree in cosmetology. During my studying, I studied anatomy, biology, ingredient technology, biochemistry and physiology of the skin, in-depth, and much more. It gave me an incredible foundation in theory, knowledge and the understanding of skin.
What would you say is your signature technique and approach to skincare?
I always try to approach the client very individually and create a skin program for each client, besides everyone is unique, because what can help one client might not work for another.
Who do you allow to treat your skin as your personal esthetician?
Most of the time, I do treatments myself because of lack of time as a busy esthetician. When I do manage to find time, I love to have treatments with my WT Skin team. The girls are incredible, always delivering amazing results and I feel really safe and can relax knowing I'm in capable hands!
Sometimes, when I go to my hometown in Poland, I go to the place where I used to work!
What is your proudest accomplishment in this industry?
I am super proud that I finished my master's degree at one of the best universities in Poland and that I won many awards, now, the most important: Esthetician of the Year, at The Skin Games, being ranked as the best esthetician in the world.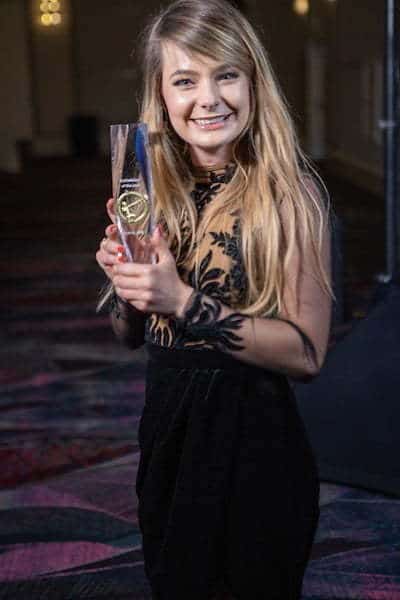 Can you name a person who has had a significant impact on you as an esthetician? Why and how did this person impact your life?
I would say my parents and my husband. They always support me so much. When I need them, they are always there for me, and help me make the best decisions in my career.
What are your current goals?
My goal is to get my clients' skin to the healthiest stage and build their confidence back and help them as much as I can. Also, I would love to go for more studying to get a higher degree.
What do you hope to contribute to the world of esthetics? What do you want to be known for?
I would love all estheticians to approach each client, very individually and not just to do treatments, but also educate the clients and create a specialized program for them. I would love to go to seminars for different estheticians, to share my knowledge and experience.
How did you first hear about The Skin Games?
The first time I heard about The Skin Games, was in November 2017. I met with Michael Pugliese from Circadia, in London and he told me about this amazing international competition.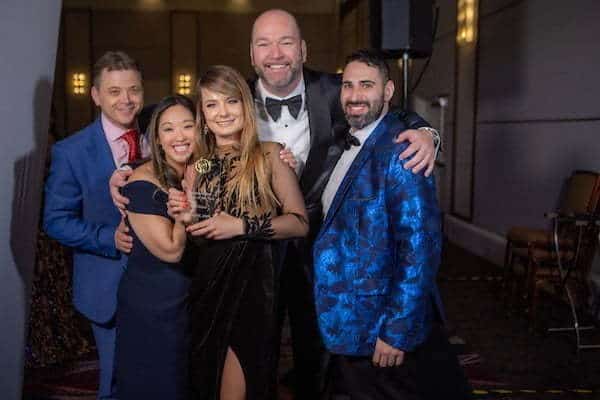 And, why did you decide to compete?
When he told me, I thought it would be amazing, but I probably would not be able to become a finalist because I didn't believe in myself. I had such a hard time in my life and my husband said that I must enter and challenge myself—which I did and entered for the first time last year and got fifth in the Age Management Category and third in People's Choice!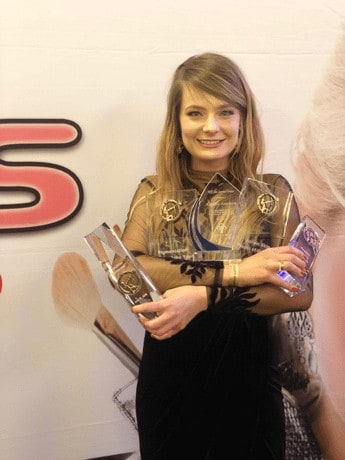 What has it meant for you to be the Esthetician of the Year 2019 winner? How has your win impacted you personally and professionally?
It means a lot; I didn't expect to become Esthetician of the Year 2019! I still don't believe that I won the most important award of the competition. It has made a huge difference in my professional career as I get so many invitations for interviews and conferences. I have become more confident and believe in my skills.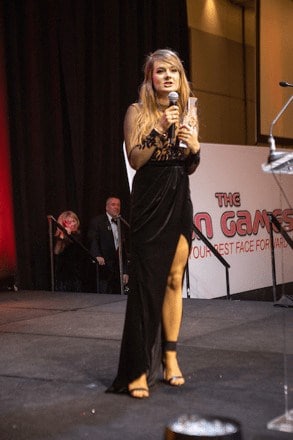 Are you thinking about participating in The Skin Games again?
I would love to because I met such amazing, knowledgeable people, but I am not sure yet.
What insights or suggestions could you share for other estheticians interested in participating in The Skin Games?
This is a must-do for every esthetician who wants to challenge themselves, learn from others and meet incredible, passionate people. Also, to be more recognized in the esthetic industry. To stand out from the rest.
How has The Skin Games helped your business?
The Skin Games has helped me to push myself and learn so much from amazing estheticians all around the world and from mentors who are the best in our industry. Everyone who wants to grow more should be part of this amazing competition and be one of the best! Clients are more trusting and comfortable with me as a result, and I get more clients who wanted to change their life.
How do you hope being a Player in The Skin Games can help further your business goals?
To push me to leave my comfort zone and do more and achieve more. Also, as an esthetician, to be part of this international competition, it can help to improve my career overall.
Do you feel like you delivered the results you wanted?
Yes absolutely, I feel like I achieved even more than expected! We did comparative pictures from week one to week eight and I couldn't believe the difference! I really didn't think I could make such drastic changes treating skin with serious health issues in such a short time!
Check out her results: