A slight homage to the song, "Down Under" by Australian group, Men at Work, seems fitting since their lyrics proclaim Australia to be a place "where women glow," and you'll think that true if you've had the opportunity to watch glowing skin care expert, Danielle Hughes, an Aussie through and through, speak on her "Behind the Scenes X Skinfaktor" program on Facebook.
During her broadcasts, she discusses topics that go far beyond the instant results of flawless and effortless skin that glossy advertisements promise; instead, she delivers scientific studies and factual information to arm consumers and experts in making the best-informed skin care decisions possible.
As an educator, Danielle encourages estheticians to constantly strive to be steps ahead of the growing segment of savvy consumers who ask knowledgeable questions. She stresses that estheticians have a responsibility to be at the forefront of new technologies and research and must be practitioners of authority, in order to counsel, advise, and direct their clients on what is most beneficial to their skin and ultimately, their body.
Danielle Hughes will be a judge at The Skin Games 2020 and in this interview, she gives some hard-hitting reminders that estheticians need to keep top of mind. She guides experts on how they can best address clients who follow a DIY culture of skin care and she emphasizes the importance of peer-reviewed research.
You might want to grab a pen and take notes to see what you can glean and how you can best prep if you're a Player this year, or if you're looking for better ways to educate your clients.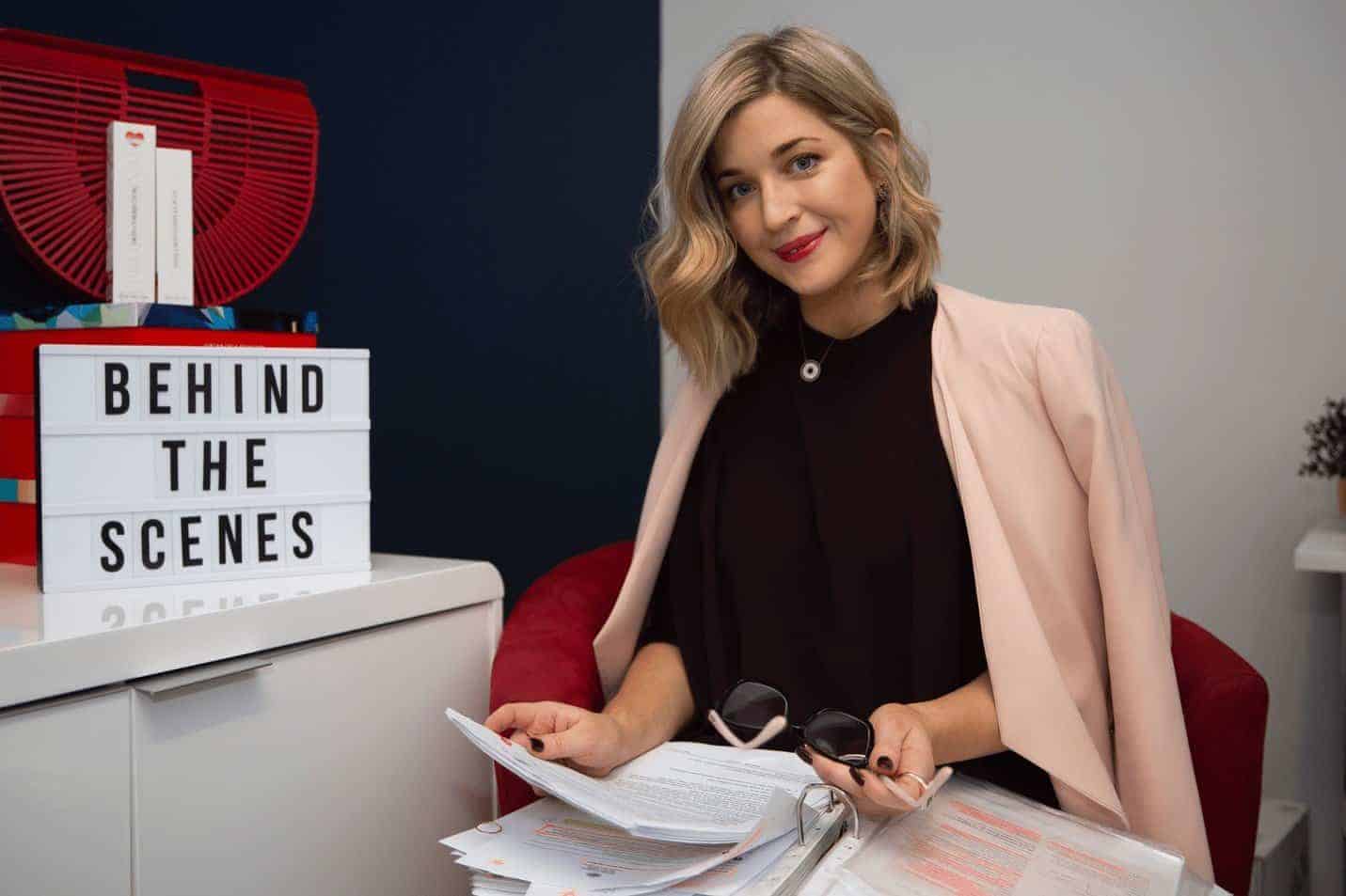 So, how long have you been practicing?
I've been working within the skin and aesthetics arena for 14 years now, during which time, I've seen significant changes within our industry.
My current role with SKINFAKTOR Australia sees me 'off the floor' (so to speak), with a focus on sales, marketing and education of therapists working with our advanced skin care and technology.
And, what inspired you to become an esthetician/skin therapist?
It wasn't a 'light bulb' moment for me, but during high school I noticed how friends and family would feel better about themselves after a beauty treatment. Anything from makeup, tanning, nails or fixing a skin problem—it all seemed to make such a positive difference in their life (and of course I enjoyed also how it made me feel when I would enhance my own appearance).
Whilst I never had any major skin issues like acne for example, my mum always emphasized how important using good skin care was.
I guess I envisaged that this could be an industry where I could help people feel better about themselves and that experience always made me feel good about what I was doing.
Whilst I'm still passionate about 'beauty' and 'grooming,' I am incredibly passionate about helping people to make the most informed choices about their skin and skin care.
I believe that education is the best way to help people make informed choices that will help them to look younger for longer and achieve their maximum confidence.
Where do you practice?
My role sees me supporting professional skin therapists with product, treatment and sales training from the dedicated home operator to specialist dermal clinicians. I often find my hands busy in the craft when I run promotional events alongside my family of SKINFAKTOR clinics. These events involve thorough consultations and the administration of our signature treatments. One could say I practice 'on the road' but am based in our corporate and warehouse space ;-)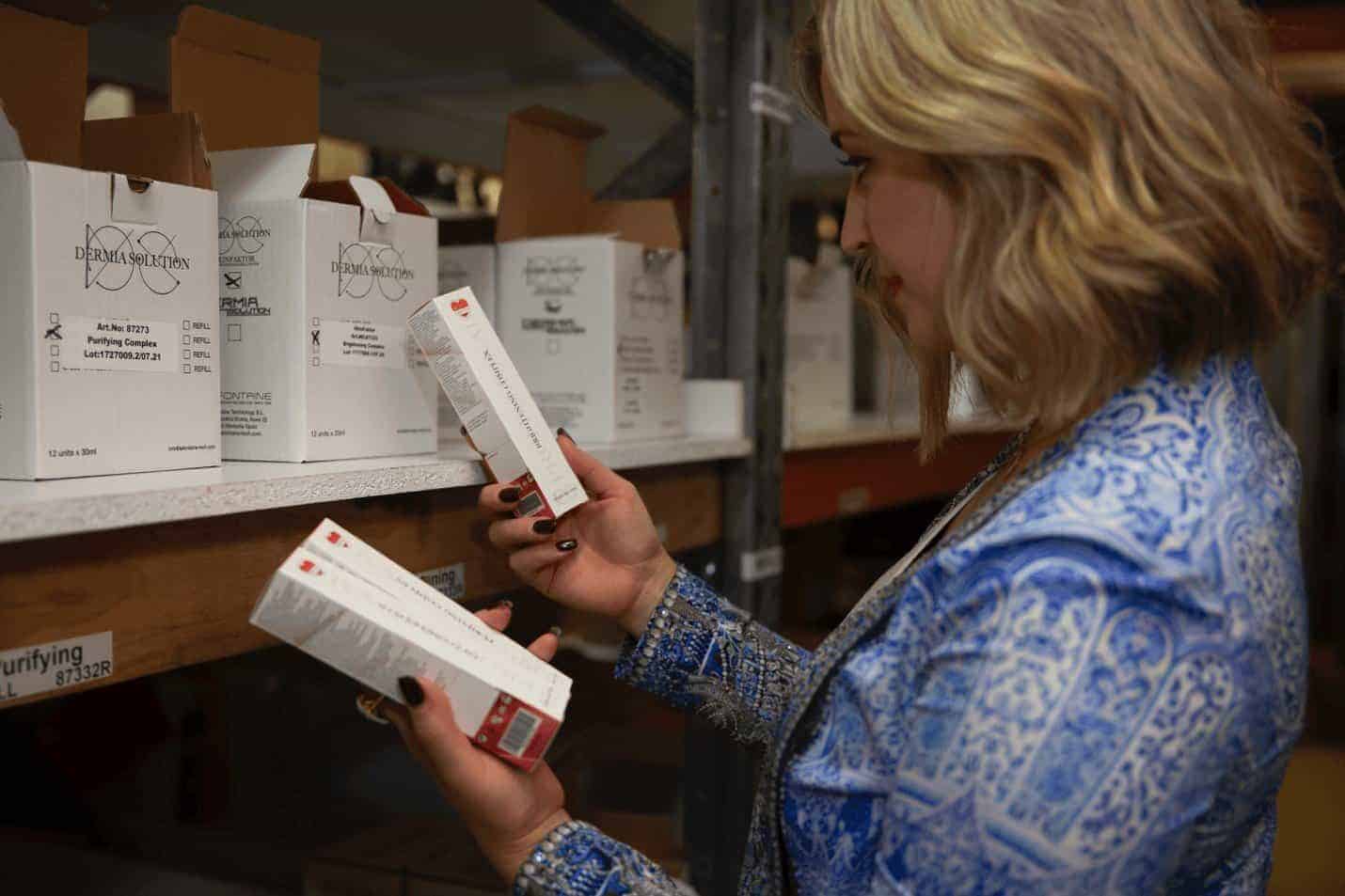 How do you achieve the best skin results for the SKINFAKTOR clientele?
Being a skin care distributor, I see it as my responsibility to provide all the necessary tools for a professional to deliver success through SKINFAKTOR.
This involves constant education and technique training, regular business meetings, marketing content and sales support. We provide a collection of 12 professionally filmed 'Brand' videos that our salons use in their waiting rooms to increase awareness about the treatments they offer, the brand they stock, and what makes that combination special – this is just one of many tools we provide.
We have also had incredible success running events alongside our salons – these are highly profitable, interactive and strengthen community, for both salon and brand loyalty.
What new products or services are you interested in exploring?
I have been very fortunate in acquiring representation for a leading edge European brand which has been pushing the limits on patented formulative designs and equipment that seek to correct the problem not just the skin symptom.
Every release is an exciting new 'fix' for those skin issues that just seem to become more noticeable as people live (and therefore age) longer.
How do you stay up-to-date in this industry and what new techniques are you currently learning about?
I'm always researching something. Whether it's for Behind the Scenes X Skinfaktor broadcasts, my own university assignments or to pass along updates to my network of salons and clinics.
It is so important to keep an open mind to new concepts and remain relevant within our constantly evolving industry.
Spanning the last 78 broadcasts, we have covered topics such as: High-Intensity Focused Ultrasound (HIFU), Plasma Skin Resurfacing, Skin Needling, BB Glow Treatments, Hyaluron Pen & Dermaplaning—up next is Cryotherapy!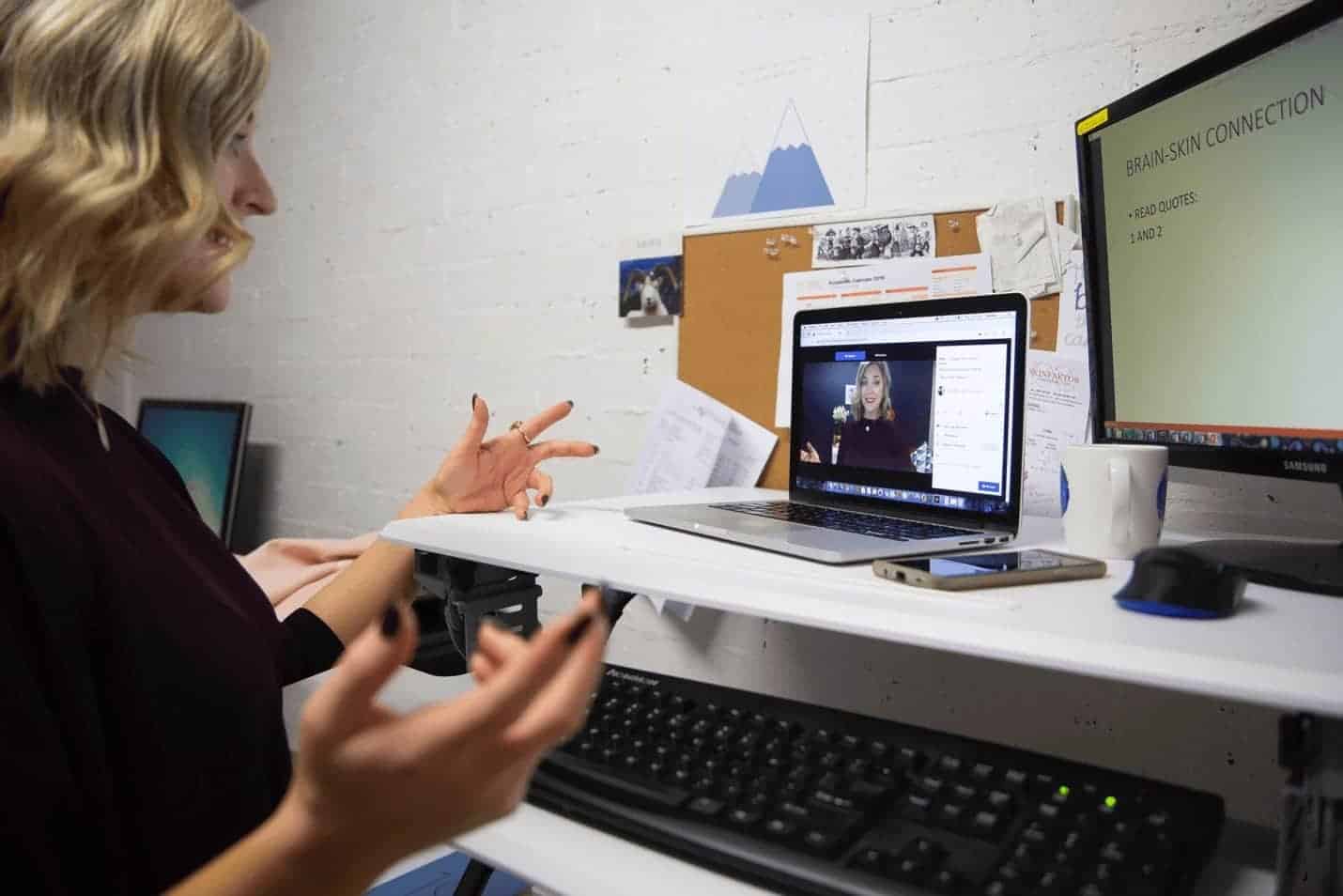 Our audience appreciates that they can drop by and watch non-biased episodes that focus on factual, peer-reviewed research surrounding the topic—information that the clever marketing brochure may fail to articulate.
What industry trends do you think will have the most impact this year?
I believe that the 'sustainability' trend is not going anywhere. Consumers are looking for ways that they can reduce their 'footprint', and are therefore looking at products that are socially conscious. (Actually, on a side note, this is a huge advantage our SKINFAKTOR Clinics have. I'm very proud to deliver this through our innovative refill system that cements a solid commitment to the environment as well as its increased affordability for a quality cosmeceutical range).
And, I feel that with the consumer now dictating industry expectations, the real trend must be more than ever before, to have the right understanding and information to be the true professional, to know more than your customer might have read in a sales pitch online.
What industry trends do you think we as professionals should push back?
When considering whether the latest trend will benefit your business and your customers, there are some key questions to ask yourself:
1. Is it within my qualified scope of practice? It might be considered a 'buzz kill', but ultimately if you adopt a new technology or product that you're not qualified to perform, you can find yourself in a lot of hot water—especially if/when something goes wrong. Qualifications vary on a global scale so be sure to understand the qualifications and regulations specific to your country and territory.
2. Do I understand the working mechanism and what side effects can that cause to the skin and body at large? Again, not always articulated in glossy advertisement. Will it bear a negative impact to the skin's integrity? Is the short-term reward worth the long-term risk?
3. Are there long-term case studies and undoctored before and afters? For example, scar tissue can continue to develop for over 5 years. Do you really know what the long-term outcome will be from a single treatment, or from a course of treatments where the outcome will be compounded?
4. Are their peer-reviewed studies that support the claims and expected results? Admittedly, not all new trends/products can afford to fund studies. However, when the technology can disrupt the skin's homeostasis, via a thermal or energetic output, it stands to reason that a modality would have support papers. This is particularly relevant to the wave of quasi-medical devices being promoted.
In short, it's certainly not up to me to dictate what a skin therapist should/shouldn't do. It is however important that the therapist thoroughly researches whatever the trend is (the good, the bad, and the potential ugly) before investing. And this is where Behind the Scenes X Skinfaktor has become highly regarded, for presenting the facts that the sales spin may not always cover.
What would you say is your signature technique and approach to skincare?
My approach to skin care and professional treatments is based on my observations that LESS IS MORE. In an effort to achieve a fast and noticeable result, many modalities and aggressive products have been launched—and they really do promise the world. But from my experience in the industry and from speaking with professionals who have personally witnessed industry trends over the past 40 years, a progressive approach (not an aggressive one) always yields the better result in the long run.
I feel many professionals have forgotten that the skin is a highly complex and intricate organ, charged with the responsibility to first and foremost PROTECT. When you work aggressively – you must expect the skin to fight back. You may not always like what defense system is deployed and the knock-on effect this can have to our body at large. This is also a key message that our industry needs to educate the consumer on.
Who do you allow to treat your skin as your personal esthetician?
It varies based on where I am in Australia, and the world. I'm very lucky to have a network of incredible SKINFAKTOR Clinics with highly skilled therapists who are always offering me a treatment.
I'm also blessed to have a number of friends within the industry who will often offer to give me a facial because they realize sometimes I've been just too busy to program that into my time.
I do tend to lean towards a therapist who has 10-15+ years' experience, shares my passion for the industry and lives by my philosophy about skin—i.e. less is best.
From time to time I'll also give myself a facial, particularly when trialling a new product or treatment.
What is your proudest accomplishment in this industry?
I am very proud of Behind the Scenes X Skinfaktor. It has brought me some of the most incredible opportunities—the SKIN GAMES, now at the top of this list!
It has allowed me to reach some of the most spectacular individuals working within the industry, who I'm quite certain I wouldn't have met otherwise. I feel proud to have made a mark and established a strong following, whilst doing something that I love.
What are your current goals?
I am currently working on creating a new bridge to communicate the benefits of our professional industry directly to our client base—The Aesthetics Channel (stay tuned!).
And it has been a long journey so far, but within the next 12 months, I want to bring Skinfaktor to the States!
What do you hope to contribute to the world of esthetics? What do you want to be known for?
I hope to contribute valuable educational content and unbiased support for professionals. It is my mission to elevate standards within our industry, to protect the professional industry and our scope of practice and to ultimately call out mis-truths and misleading information.
I want to look back on a legacy that has elevated the professional standards within our industry and educated the consumer on the importance of the skin. . .to make a positive difference.
How did you first hear about The Skin Games?
Call me naïve, but the first time I heard about The Skin Games was when Jennifer reached out! As soon as I watched last year's video wrap up, I immediately knew that I wanted to be involved. I wholeheartedly respect the platform and community Jennifer has built.
And, why did you decide to become a judge?
I honestly couldn't pass up the opportunity to be involved in such a landmark global event and the exposure that it would give me to therapists from all different backgrounds, cultural influences and experience sets.
Because the event focus is SKIN, my participation and alignment seemed a 'no-brainer'—that's my passion!
I'm also very excited to be presenting education workshops during my involvement. In fact, I've already started planning content and putting aside exciting research so I have a 'never before heard' presentation for attendees.
What can we look forward to you presenting as it relates to education? Can you give us a sneak peek?
I am working on an entirely new presentation of content that I've never before made public. I wouldn't want to ruin the surprise ;-)
For those who have never watched your Behind the Scenes videos, could you give an overview and also give us more insight into SkinFaktor?
I couldn't find factual, peer-reviewed, no-nonsense, unbiased content surrounding the professional aesthetics arena, in an accessible format, on a weekly basis. BTSxSF does just that. I also became frustrated when I'd see advertisements, at both trade events and commercial retailers, that were either flat our telling lies, or just not explaining the whole picture.
BTSxSF is a powerful platform where my community can come together, irrespective of brand affiliation, and expect to receive facts that are supported by our extensive research into a topic: treatment; ingredient; philosophy, etc.
I wanted a platform that enabled me to share valuable content, whilst also passively promote the skin care brand I distribute. I find it the most modern and commercial way to find new business now, so much more so than 'reps on the ground', especially in the Australian landscape where we have some uniquely challenging economic factors.
So whilst at the moment, BTSxSF is free to air (hint hint, it won't always be), the commercial side is the support from the professional industry in Australia with the distributing of a quality European product with incredible anti-aging technology.
How do you hope being affiliated with The Skin Games will help your business?
The exposure that a global event like The Skin Games offers is invaluable for any business. I am proud just to be associated with such a landmark event and know that it will bring increased visibility to both my personal and professional brands.
Please feel free to share anything else you think we'd like to know.
The tyranny of distance has truly been broken down with digital communication and I know that this is the future space for all levels of our Industry. So, I'm very proud to have been asked to participate in this event, as it leverages off this space in such a truly global way.
I feel that it is groundbreaking and it is so in tune with the new projects I am developing and will bring to the States in 2020. Can't give you all the details yet, but just imagine for a minute a communication bridge that leads the online consumer out of the 'DIY-hype' and back into the caring hands of the professional domain—this will be a game-changer!
le