Faith Yanez is a true detective.  She hunts for clues to determine why a particular client is battling acne.
Her focus is not on solely treating the skin, but searching for the culprit.
And, Faith does this, through her holistic approach to skincare.  She connects with clients by inquiring about their overall lifestyle.  From this perspective, she shows concern for the totality of the person—internally and externally.  Reflective of why she chose esthetics in the first place, to help others feel good about themselves.
As Faith Yanez preps to compete in The Skin Games for a second time, she shares one of her biggest challenges.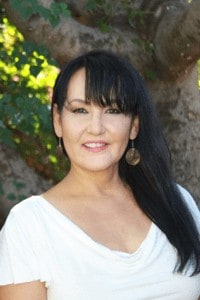 So, how long have you been practicing?
I have been an Esthetician since 2015, going on 5 years now.
And, what inspired you to become an esthetician?
In 2013 I resigned from my corporate life of 15+ years, ready for a change. All of my four children were grown and out of the house, on their own. After being home for only two months, I was ready for a new challenge.
I went to check out a school for Life Coaching and they happened to have an Esthetics program as well. I instantly fell in love upon my first visit to the school. I truly found my calling.
Finally, something I could do to help others feel good about themselves. I remember when I was in high school, I wanted to be in the beauty industry. Like the saying goes, "I did what I had to, now I do what I want and love to do!"
Where do you practice?
I practice solo in a studio, in a wellness spa in Chandler, AZ. It is a perfect fit.
How do you achieve the best skin results for your clients?
First of all, I listen carefully to my clients' needs. We set realistic goals together, I never make crazy promises. It is so important for me to let my clients know I truly care about them and their skincare goals. We talk extensively about their lifestyle, health history, nutrition, medications, habits, makeup, past skincare treatments, and current skincare regimen or lack of, in some cases.
I always try to take before and after photos to document our progress. We set goals with custom treatment plans and home care products. I follow up with information on nutrition, recipes, if requested and healthy lifestyle changes and habits.
In the treatment room, I ensure I prep the skin properly, use the highest quality science-backed ingredients. I keep up on the most innovative treatment protocols and tools. I get training on a regular basis. Lastly, but most importantly, I treat each of my guests with the utmost kindness.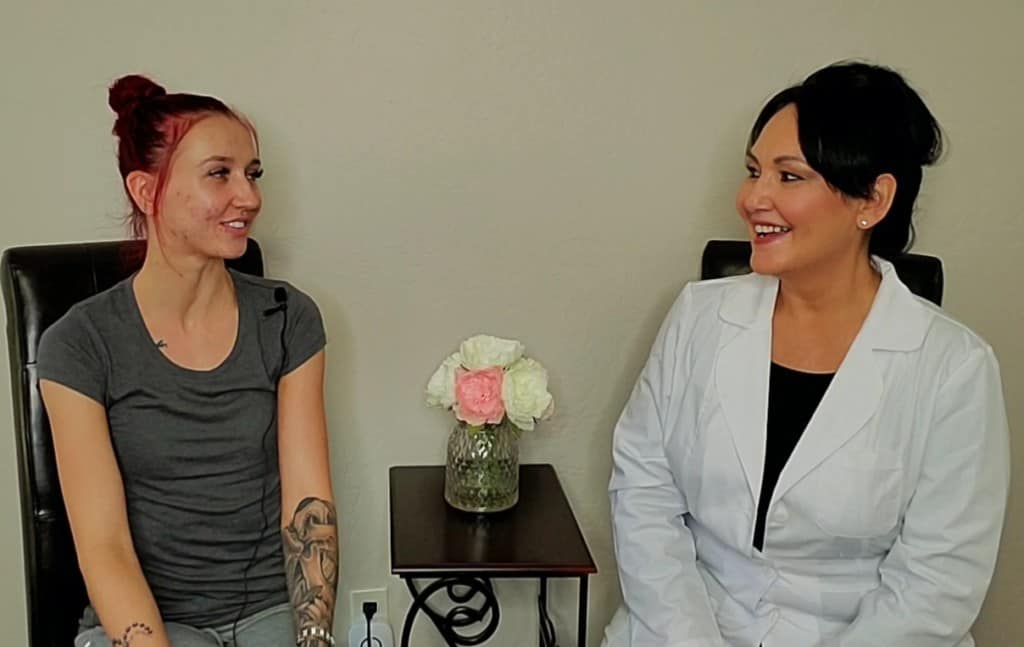 What do you find to be the most challenging thing about working with acneic skin?
Every single guest is different with different genetic makeups, obviously. What works for one person is not always going to work for the next person.
Another challenge and possibly the biggest for me, is being successful at having a guest improve their diet. Inflammation improvement has to come from within. I try to provide my guests with as much nutritional information as I can, then it is all on them. If my client struggles with eating a healthy diet it really hinders the results of what I can do in the treatment room.
What new products or services are you interested in trying in your practice?
New ingredients/products I am really excited about are CBD and Stem Cells. Services, I want to add are, natural body wraps and cellulite treatments. With an extensive background in the tech world, and services having to do with technology, sign me up!
How do you stay up-to-date in this industry and what new techniques are you currently learning about?
I research industry publications, go to webinars weekly, and attend classes that interest me. If I find something I am interested in, I scour YouTube, the internet or try to find a webinar or class to learn more.
What industry trends do you think will have the most impact this year?
For sure CBD and possibly more plant-based products. I heard 3D masks as well.
What industry trends do you think we as professionals should push back?
Stop selling so many professional products and tools on Amazon to the general public. I see YouTubers doing microneedling, and strong chemical peels being sold at home and used in an unsafe manner, to name a few.
What would you say is your signature technique and approach to skincare?
It is my passion to make everyone feel simply beautiful in their "skin." I believe in a Holistic approach to skincare, using stress-relieving techniques that indulge the senses, massage that stimulates circulation, aromatherapy that improves mood & health, restorative treatments that create results, and natural clinical products that are good for the skin. I wholeheartedly believe that "healthy skin starts from within."
Who do you allow to treat your skin as your personal esthetician?
My good friend and fellow Esthetician Wendy treats my skin.
What is your proudest accomplishment in this industry?
My proudest accomplishment was sitting at The 2019 Skin Games in Las Vegas at the awards ceremony all dressed up with my beautiful daughter, Dr. Misty Doornek. She makes me so proud of her, as Chief of Staff at a Veterinary Hospital in Bend, Oregon. For her to be there with me as a top 10 Finalist was priceless.
Can you name a person who has had a significant impact on you as an esthetician? Why and how did this person impact your life?
Gosh, it is too hard to pinpoint one person. I look up to and learn from all the great women and men in this industry. I look up to the past contestants of The Skin Games for challenging themselves. Also, all the sponsors, and especially Jennifer Rosenblum and her crew, who work tirelessly to put The Skin Games on. I look up to my instructor, Stephanie Calhoun at the Southwest Institute of Esthetics.
What are your current goals?
My current goal is to work hard on my case studies and win the 2020 Skin Games! In addition, I have a goal to expand my knowledge on CBD and to implement one new technology in my business by 2020.
What do you hope to contribute to the world of esthetics? What do you want to be known for?
I want to be known as a caring, results-driven esthetician who always puts her guests first. I want everyone to know it is never too late to do something you love. Helping each other succeed is better than being at the top alone. Helping another person feel good is the best contribution I can want to be known for.
How did you first hear about The Skin Games?
I heard about it on Facebook several years ago in an Esthetician forum.
And, why did you decide to compete?
It sounded like a challenge to keep me moving forward, and where I could give back to others.
Is this your first year competing?
No this will be my second year competing.
Are acne-related skin issues your comfort zone?
Yes, I feel treating acne is my comfort zone for sure. I like the challenge of trying to figure out why my guest is breaking out and helping them get better skin. It is definitely detective work, but it is also so rewarding when you see your guest look in the mirror and smile at her results.
Has being affiliated with The Skin Games helped your business?
Yes, most definitely. I was able to get exposure and my clients love watching the progress.
How do you hope being a Player in The Skin Games can help further your business goals?
It is a prestigious honor to be associated with The Skin Games, in my opinion. It shows you have professionalism and dedication by investing in your model for 8 weeks and all the work you and they put in. My business has definitely increased since being a top 10 finalist in 2019.